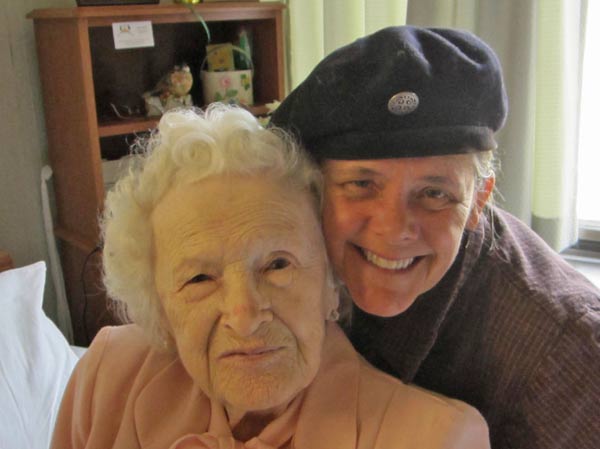 At the heart of Northwoods Partners is our team of 80+ amazing volunteers. These volunteers support our seniors by providing transportation to appointments, making friendly visits, providing telephone assurance, celebrating birthdays, and helping with shopping...doing whatever it takes to brighten the lives of our area seniors.
Our volunteers are students, working folks and retired folks, men and women, those who have unlimited time to volunteer and those that have just a few hours a month to give. The one thing they all have in common is that they care about our seniors.

Every one of us has some special gift to share. A friendly visit, a ride to the beauty shop, picking up groceries, a chat on the phone—it really doesn't take much to add some cheer to a senior's life. If you'd like to volunteer we know several seniors who would be thrilled to meet you!
Northwoods Partners is always seeking friendly, caring volunteers to help with serving our community in these very important areas:
Friendly Visits – We coordinate volunteer visits for area residents who might be homebound or alone and want or need contact with the greater community.
Transportation– We coordinate rides for meetings, errands and social events. Local and long distance rides are arranged for medical appointments. And we are always looking for new volunteer drivers!
Exercise Buddy Program – Volunteers meet with people weekly in their homes to help increase their strength, flexibility, and balance. Exercises are customized for each individual.
Caregiver Relief – We coordinate volunteer help for the person who cares for a chronically ill home-bound loved one. This allows the caregiver time to attend to other tasks and provides contact for the home-bound person.